COVID-19 Healthcare Solutions
AB Med is proud of our services in the fight against COVID-19. We support the HHS, FEMA, US Treasury Department.

Our COVID-19 related performance ranges from keeping your patients healthy and offering surge capability to designing a customized screening service for your employees. Setting up portable field hospitals, establishing telemehealth services and implementing a community paramedic program are all ways we can assist you in providing quality care to your patients in this challenging time.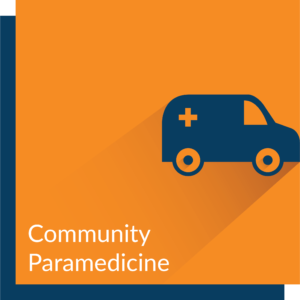 Testing for infectious diseases
Delivery of medical services including:
medications
Wound care
Pill counts
Program compliance
Acute care
Preventive medicine
Eliminating barriers to care
The ability to extend the footprint of medial services into patients' homes is more important now than ever. AB healthcare has the capability to design and implement a community paramedicine program that facilitates paramedics providing medical screenings, care and follow-up on patients in their homes. This can be implemented with a telemedicine component involving a synchronized physician consult or through pre-designed protocols and an asynchronous environment.
Customized questionnaires centering around infectious diseases
Taking and recording of vital signs at entry into facilities
Decisions on "fit to work" or "no-entry"
Customized advice for employees on follow-up plans after a warning is enacted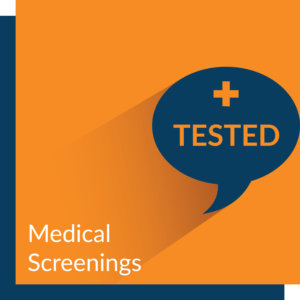 Keeping your staff and employees healthy is paramount to returning to work safely. We are able to work with your specific needs and team to develop a screening process for your employees to enter the facilities safely. From questionnaires and temperature checks to Antibody and PCR testing, we are able too perform all necessary screenings you might require. We can develop a personalized plan for your needs. Lastly, we can offer in the spot telemedicine consults for employee questions and advice on medical care when they screen out.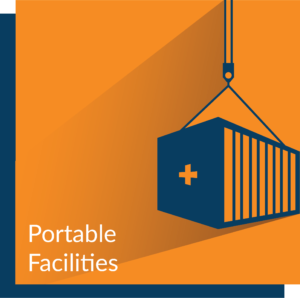 Primary care clinics
Acute and Emergency Medicine services
Isolation units
Critical Care
Diagnostics lab and imaging
Freestanding and independent
Provision of additional bed space
The deployment of portable medical facilities is a well known solution to increase a facility's geographic foot print into new regions, cope with an increased demand of patients and isolation requirements and eliminate barriers to care. From a primary care clinic and specialist consultations to a portable emergency department with critical care capabilities, these facilities can be custom designed for your need and locations.
Physicians specializing in Emergency Medicine,
Critical care and Hospital Medicine
Registered Nurses with backgrounds in critical care and emergency medicine
Respiratory therapists
Prior COVID-19 experience
Teaching capabilities to augment existing staff skill sets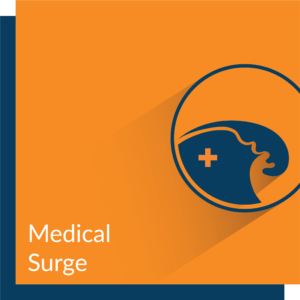 Preparing your facility or coping with an already increased demand for patient care is challenging. Surge capacity and medical team multiplication is one of our specialties. AB Healthcare can deploy teams of critical care, hospitalist and emergency medicine physicians to your location along with RNs and respiratory technicians. AB Healthcare has been supporting multiple federal deployments through FEMA and HHS in areas such as New York City, New Jersey, New Orleans, Southern California and Washington state as well as IHS sites in the Navajo area. Our teams travel with PPE and are turnkey operations. In addition, our teams have vital experience on the front lines of the COVID-19 battle and are able to teach and mentor existing healthcare staff on best practices, guidelines and real-life skills already learned.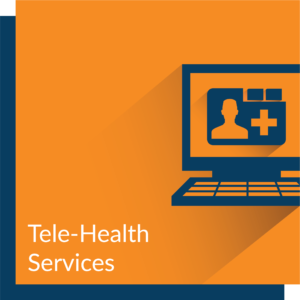 Hardware packages including advanced diagnostics:
Stethoscopes
Endoscopy
Ophthalmoscopes
Otoscopes
Software packages for patient's personal mobile phones
Physicians including sub-specialists
Behavioral Health
AB Healthcare believes telehealth is not the future, it is here now. From designing a customized telemedicine platform to augmenting a physician workforce on your existing service line, we can initiate or improve telehealth services. We partner with several industry leaders and have the capability to bring both telemehealth hardware and software to the team. From establishing patient care stations in existing facilities to software targeted for the patient on their personal mobile device, we have solutions for all needs. Our team is also able to assist with credentialing and licensure needs.
The AB Med team is here for your facility and your community. We have the knowledge and experience to help you navigate through the challenges into a successful medical surge plan. Let's Connect.
COVID-19 Disclaimer 
At AB Med, accuracy is our highest priority, and everything we publish is up-to-date based on research and news at the time of release. However, due to the continually evolving nature of COVID-19, we are aware that available data changes quickly. The available data and recommendations may have changed since this article's publication. Please check the CDC, WHO, and your local health department for the most current recommendations and news. 
By: Erik McLaughlin MD, MPH and Aikaterini Papadopoulou, B.Arch