With the rise and influx of the COVID-19 virus, rural healthcare facilities have a much greater risk of quickly becoming overwhelmed and overrun without an emergency plan or a preparedness plan in place. Rural healthcare facilities are often smaller than major urban hospitals, limiting staff and confining sick patients often to one central location. When rural health facilities are understaffed and working with limited budgets at their disposal, it can be much more challenging to ensure your facility remains under control during an endemic or a pandemic of any kind. With proper practice management and healthcare leadership, ensure your rural health facility is fully prepped for any potential virus or infection, including COVID-19.
Pandemics are not cheap. According to Healthcaredive and a 2006 report named "Biosecurity and Bioterrorism: Biodefense Strategy, Practice, and Science", a small, 164-bed medical facility would require at least $1 million in funding in order to properly and effectively prepare for a potential outbreak or an incoming pandemic. Involved in the funding includes $200,000 for a basic pandemic healthcare plan, $160,000 to help with providing staff and medical professionals with proper education and the tools necessary to identify and assess patients who may be carrying the virus or infection, and $400,000 just to stockpile personal protective equipment, also referred to as PPE. Additionally, $240,000 is utilized to help with stockpiling additional tools, equipment, and supplies.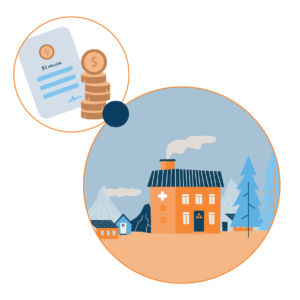 $1 million may seem small when considering how profitable major hospitals and medical facilities are annually, however, this is not the same for smaller and more rural locations. Rural healthcare facilities, doctors' offices, and hospitals, are not always equipped or funded enough to provide the ongoing and emergency care necessary in the case of a virus outbreak or a global pandemic.
With rural healthcare facilities already struggling due to their financial disadvantages, it is important to know the best ways to prepare your facility, staff, and patients without putting additional and unnecessary hardship and stress on your operation and organization.
Shortages in Rural Healthcare Facilities and Communities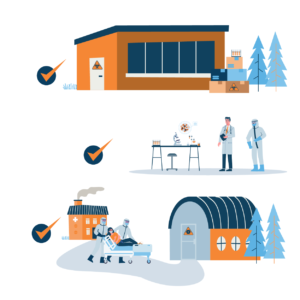 Unfortunately, rural healthcare facilities not only face adversity when it comes to financial struggles, but also when it comes to medicinal supply shortages. Shortages are extremely common in almost all medical facilities, including large or massive hospitals during a pandemic or an unexpected viral outbreak. When a rural hospital or rural health facility is unprepared, they run the risk of quickly running out of supplies and the ability to provide immediate, ongoing, and quality care to patients.
Some of the most common shortages a rural healthcare facility or hospital is likely to encounter during a pandemic or outbreak involving a virus such as COVID-19 include:
Equipment shortages including respirator tools and ventilators can quickly lead to the inability to provide care to patients who have been diagnosed with COVID-19
PPE, or personal protection equipment, is likely to become sparse among employees and staff as the virus spreads and becomes increasingly dangerous and deadly
Ventilator shortages may increase mortality rates
Staffing shortages are likely to occur as endemics and pandemics continue to become more widespread, serious, and potentially fatal
Space for patients who require isolation or quarantining will become quickly limited in most rural healthcare facilities and hospital
Prepare Your Rural Health Facility for COVID-19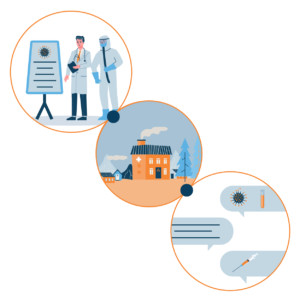 While you may not have the funds and resources readily available to handle a major influx of new patients who are suffering from Coronavirus signs and symptoms, the CDC does provide tips for healthcare facilities in rural areas to better prepare for such instances, such as: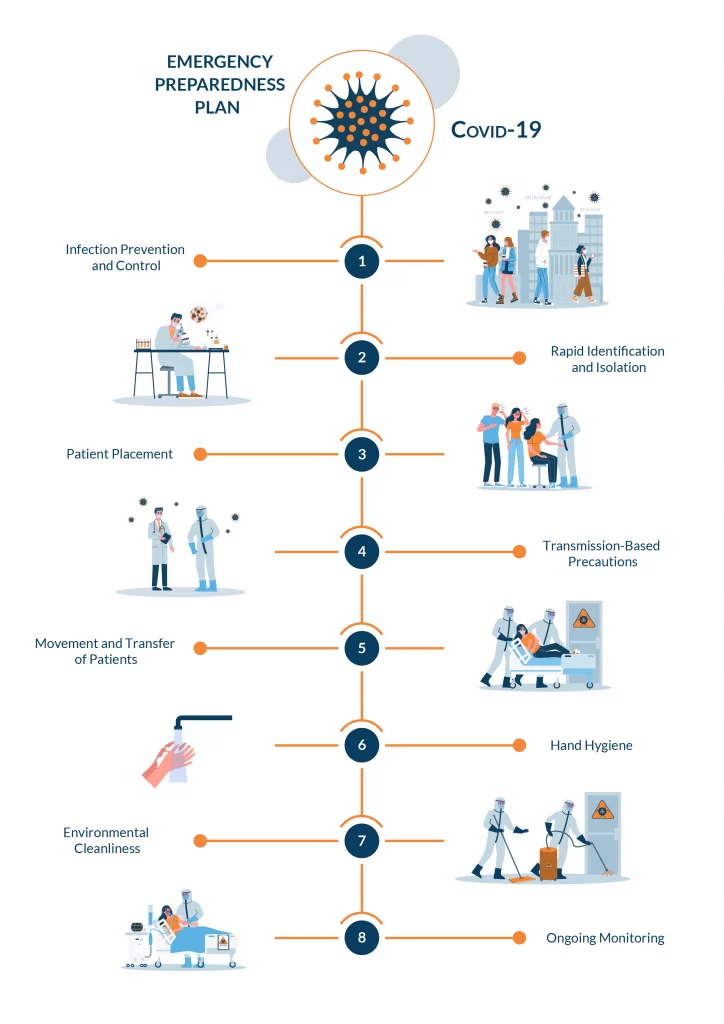 Employee training can help those who work for you to better understand the significance of viruses such as COVID-19 and how to better identify, assess, treat, and isolate patients who have symptoms that are similar to patients who have been previously diagnosed with the respiratory illness
Implementing preventing and control policies to minimize the risk of spreading the virus and bacteria throughout your facility
Rapid identification and isolation of patients who have the COVID-19 Coronavirus can significantly reduce your facility's risk of becoming overrun or too dangerous
Patient placement plans can also help reduce the risk of patient exposure to COVID-19 while also providing your staff with directions while placing patients in room, attending to patients, and assessing whether or not they are clear to leave the facility or if they require further monitoring and isolation
Precautions based on the type of transmission each virus requires to migrate can significantly decrease the spread of the Coronavirus throughout your rural facility, minimizing risk among both patients and staff members
Environment and hygiene play major roles in determining just how risk an area is for health and at-risk patients. Hand-washing hygiene, as well as environmental hygiene, should always remain as top priorities whenever you are in charge of a health and medical facility, especially in rural or less populated areas
The importance of effective healthcare leadership
practice management goes a long way for rural medical and healthcare facilities. When you have an emergency plan in place for the outbreak of a virus such as COVID-19, it is much easier to retain peace of mind and focus once the virus arrives and begins to spread among members of your own community. The more prepared you and your staff are, even in the most rural and desolate areas, the easier it is to provide the treatment necessary to diagnosed and incoming patients for the best possible outcome.
Is your rural facility ready for COVID-19?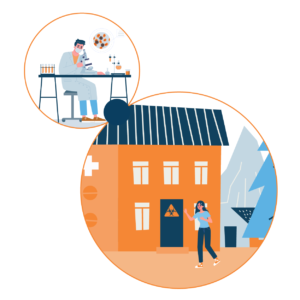 Assess your facility's preparedness, take the test and find out if you are ready for COVID-19.

Are you looking for a way to better prepare your rural facility for COVID-19? At AB Med Healthcare Solutions, we specialize in developing emergency preparedness solutions for rural healthcare facilities.
If you want to create a COVID-19 preparedness plan that is reassuring, accurate, and effective, contact AB Med today. Our experts are here to help!
The AB Med team is here for your facility and your community. We have the knowledge and experience to help you navigate through the challenges into a successful emergency plan Let's Connect.
COVID-19 Disclaimer 
At AB Med, accuracy is our highest priority, and everything we publish is up-to-date based on research and news at the time of release. However, due to the continually evolving nature of COVID-19, we are aware that available data changes quickly. The available data and recommendations may have changed since this article's publication. Please check the CDC, WHO, and your local health department for the most current recommendations and news. 
By: Erik McLaughlin MD, MPH and Aikaterini Papadopoulou, B.Arch