Do you have any questions?
Get in touch with one of our healthcare experts and let's begin a conversation
Get in touch with one of our healthcare experts and let's begin a conversation
One Health, One Step Ahead:
Advancing Wellness Through Collaboration
Our One Health by AB Med service line focuses on the interconnectedness of human, animal, and environmental health. Our multidisciplinary team of experts is dedicated to fostering collaboration and communication across sectors, providing a wide range of specialized services. Together, we strive to create a healthier, more sustainable world by addressing complex health challenges through the One Health approach.
In this pursuit of holistic health, One Health by AB Med leverages cutting-edge research, innovation, and comprehensive epidemiology to guide our strategies and interventions. Our approach is not only multidisciplinary but also deeply collaborative, involving the close cooperation of specialists in various health fields, researchers, and policy makers. We firmly believe that by examining health issues from multiple perspectives, we can devise more effective, sustainable solutions. With One Health by AB Med, you're partnering with a team that's committed to pioneering advancements in health, for the betterment of all life and the world we share. 
Comprehensive Approach: Our One Health service embraces the interconnectedness of human, animal, and environmental health, offering a more holistic understanding of health issues.
Collaboration Across Disciplines: Engage with a multidisciplinary team of experts fostering collaboration and communication across various health sectors.
Cutting-Edge Research and Innovation: Benefit from our emphasis on the latest research, utilizing the most recent findings to inform our strategies and solutions.
Epidemiological Expertise: Take advantage of our team's experience in monitoring, investigating, and controlling health threats at the interface of humans, animals, and the environment.
Educational Opportunities: We provide valuable educational materials, training, and seminars to empower individuals and communities.
Biosecurity and Risk Management: Implement robust biosecurity measures and risk management strategies, tailored to the needs of your specific situation.
Enhanced Public Health: By focusing on the One Health approach, contribute to improved public health outcomes on a broader scale.
Policy Development and Implementation: Our team can assist in developing and implementing health policies that incorporate the One Health concept, promoting sustainability and environmental health.
Customized Consultations: Benefit from our individualized consultations, addressing the specific needs and challenges unique to your situation.
Sustainability-Focused: Our approach not only aims to tackle immediate health issues, but also contributes to long-term environmental sustainability and the preservation of biodiversity.
Strong Partnership: Experience a truly collaborative approach, with our team working closely with you to ensure your goals are met effectively and efficiently.
Sustainable | Cost Effective | Resilient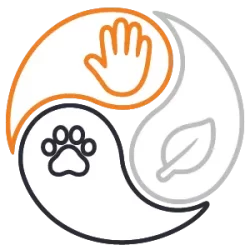 Why Choose ONE Health by AB Med?
In a world where the health of humans, animals, and the environment is increasingly interconnected, our One Health service line offers a comprehensive and forward-thinking approach.
Our unique blend of expertise, innovation, and collaboration truly sets us apart. We harness the power of cutting-edge research and robust epidemiological insights to address complex health challenges that span across species and ecosystems.
By embracing the One Health concept, we not only focus on immediate health issues but also aim to contribute to long-term sustainability and biodiversity preservation.
Contact us to discuss how we can work together towards healthier communities
Our dedicated multidisciplinary team works tirelessly to advance the health and wellbeing of all life and the world we share. Choose One Health by AB Med for a brighter, healthier future built on the foundations of collaboration, communication, evidence-based practice, and strategic innovation. Together, we can make a difference.
of experience leading
healthcare projects worldwide
a comprehensive
approach to
one 
health
Explore our typical structures
for a solution to your ONE Health needs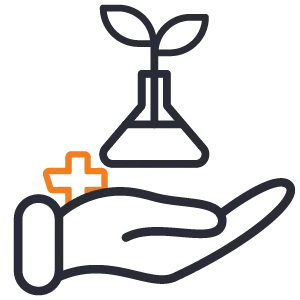 In the interconnected world of One Health, epidemiology and research serve as vital components of our holistic approach. Our dedicated team of epidemiologists and researchers unite their collective knowledge and skills, working collaboratively to protect the health of humans, animals, and the environment. We constantly monitor, investigate, and control potential health threats, utilizing the most recent scientific advancements and methodologies.
Our work encompasses a broad spectrum, from tracking disease patterns and investigating outbreaks to conducting critical research on zoonotic diseases and antimicrobial resistance. Harnessing the power of data, we analyze and report on public health trends, enabling informed decisions and strategies. Choose our Epidemiology and Research services for a comprehensive, evidence-based approach to health protection.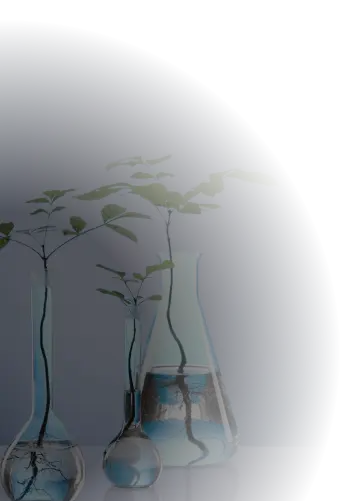 Disease Surveillance and Monitoring
Outbreak Investigations and Response
Zoonotic Diseases Research
Antimicrobial Resistance Studies
Public Health Data Analysis and Reporting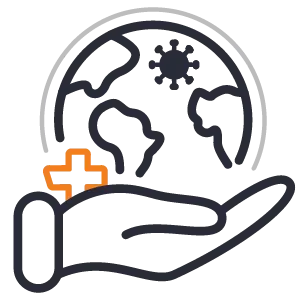 Infection Prevention
and Control
In the realm of One Health, the prevention and control of infections are paramount. Our experienced team, well-versed in the complexities of infectious diseases, is dedicated to minimizing infection risks across diverse settings such as healthcare facilities, veterinary clinics, and other environments susceptible to heightened biological risk. We employ an integrated approach that hinges on close collaboration, open communication, and the application of proven strategies and innovative solutions.
Our expertise ranges from implementing effective isolation procedures and executing thorough biological risk assessments to crafting robust biosecurity measures. We are also skilled in disaster management and recovery planning, helping to safeguard health in crisis situations. Furthermore, our team meticulously investigates nosocomial and surgical site infections to improve healthcare safety. When you choose our Infection Prevention and Control services, you choose a partner committed to maintaining health and mitigating risk in a dynamic world.
Isolation Procedures and Strategies
Biological Risk Assessment and Management
Biosecurity Measures
Disaster Management and Recovery Planning
Nosocomial and Surgical Site Infections Investigation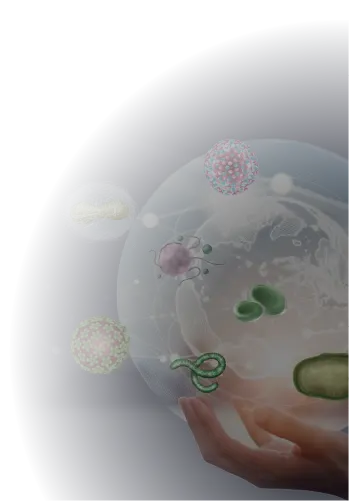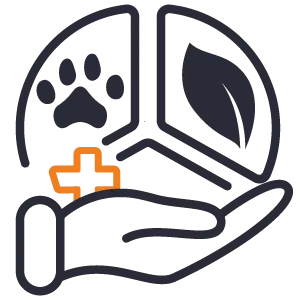 Human-Animal-Environment Interaction Consulting
In the complex web of interactions between humans, animals, and their shared environment, understanding and optimizing these relationships can significantly contribute to health, well-being, and biodiversity preservation. At One Health by AB Med, our dedicated team of experts offers valuable advice and strategic solutions to enhance these interactions while promoting a more sustainable future. Drawing on a deep understanding of ecosystem health and biodiversity conservation, we provide strategic consultation designed to balance human and animal needs with environmental sustainability.
Our services extend to offering comprehensive education, training, and seminars, equipping individuals and organizations with the knowledge to make informed decisions and actions. Additionally, we ensure employee training and compliance, supporting businesses in their journey towards sustainable practices. Choose our Human-Animal-Environment Interaction Consulting services to navigate the intricate interdependencies of One Health with confidence and expertise.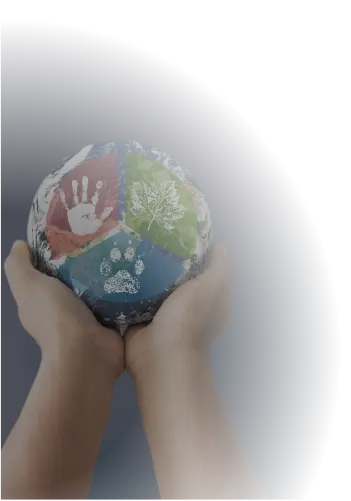 Ecosystem Health and Biodiversity Conservation
Education, Training, and Seminars
Employee Training and Compliance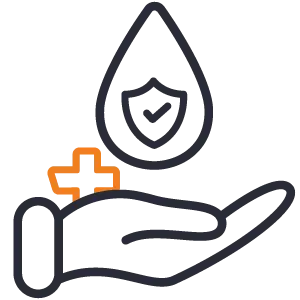 Environmental Health
and One Health Policy
Environmental health and policy-making are integral to the One Health approach, necessitating attention to the intricate balance between humans, animals, and the environment. Our specialists in environmental health and One Health policy dedicate their efforts to addressing key environmental factors that impact health, promoting sustainable practices, and advocating for responsible policies that prioritize One Health principles. We conduct rigorous environmental assessments and monitoring, providing valuable insights that help guide decision-making and strategy formulation. We also work on public health initiatives that bring environmental health to the forefront.
Our expertise in One Health policy development and implementation helps shape responsible, health-centered practices. Further, we develop strategies to adapt to climate change effects on health and work on waste management and pollution control. When you choose our Environmental Health and One Health Policy services, you opt for a sustainable future where health and environment coexist harmoniously.
Environmental Assessments and Monitoring
Public Health Initiatives
One Health Policy Development and Implementation
Climate Change and Health Adaptation Strategies
Waste Management and Pollution Control