Many believe Telehealth programs are the answer to providing quality patient care to rural populations.
Through telemedicine, rural hospitals can provide patients with real-time quality care at a fraction of the cost. Leveraging telemedicine through in-home care, outsource diagnostics analytics, and remote specialist consultations, rural hospitals can service patients at better costs, save time, and receive the care they need much faster.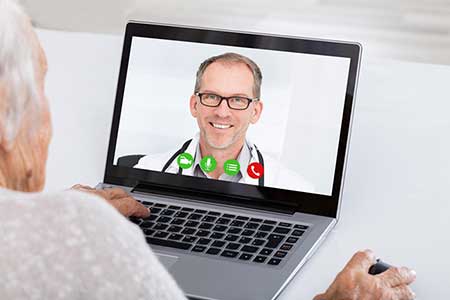 The RUPRI Center for Rural Health Analysis reviewed 4,727 hospitals in the 2013 HIMSS Analytics database. Roughly 66 percent of rural hospitals had no telehealth services or were only in the process of implementing a telehealth application when surveyed. The number one obstacle listed – broadband access challenges.
Rural communities not only suffer from a population shortage and a lack of resources, they also typically have trouble with the necessary broadband infrastructure for telemedicine. The benefits of remote consultations by video conference is the answer, but will amount to nothing if the broadband infrastructure isn't available to support it.
"The ability for physicians to connect with those in areas that don't have much of a wireless connection is the biggest problem when trying to treat these patients," noted Tony Zhao the CEO of Agora.io, a SDK company that provides easy video conferencing with quality-of-service guarantees so telemedicine and e-learning initiatives work even in rural settings
"With weak connections, video streams for telehealth are blurry, choppy or just won't work," he added. "Implementing technology that doesn't rely on the general internet but which relies on an infrastructure that strengthens signals in the most remote areas is crucial."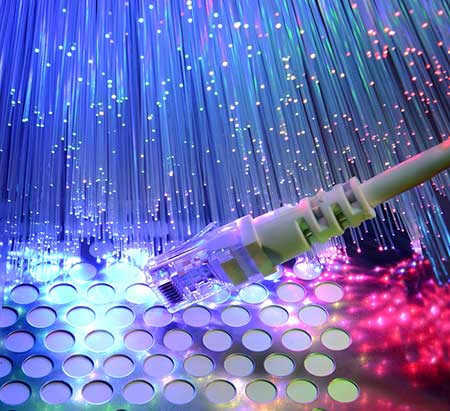 Broadband access has become such an important component for quality patient care in America that the American Medical Informatics Association (AMIA) released a letter, urging the FCC to categorize broadband access as a social determinate of health. AMIA stated, 'healthcare is being transformed by the availability and accessibility of broadband-enabled services and technologies and the development of life-saving wireless medical devices'.
The letter also stated that lack of digital communications technologies, including broadband access, impacts rural users heavily and when it comes to medical care, they can be left vulnerable due to inadequate communications methods with their health-care providers.
Broadband gives unrestrained and secure connectivity to devices at all times – a critical necessity in providing quality patient care. In the case of telemedicine, patients are dependent on this connectivity with their overall well-being and broadband access as a social determinant of health by AMIA.
23 million Americans, or 29% of those in rural populations, lack broadband access, in comparison to 4% in urban American populations. Despite internet access being a critical public communications medium, broadband is often delayed heavily in rural areas with the key reason being related to cost. With the low number of users per square mile in comparison to urban populations, internet providers can't recoup the costs of installation in a timely manner.
The latest data from the National Broadband Map shows 98 percent of rural areas having access to mobile wireless connectivity, however connectivity doesn't meet the FCC's broadband requirements.
With telehealth on the rise, access to broadband is a critical component to bridge the divide digitally for rural populations who .
For the chronically ill, telehealth will be a life-saving resource to providing regular digital interaction and care without leaving their own homes. Providing access to high-speed, uninterrupted broadband in these rural communities will require traveling clinicians to digitally communicate, providing real-time digital records, cat-scans, and informatics from remote locations in a critically timely manner.
The American Medical Association (AMA), and Microsoft have plans for reform, but state and federal law constraints, leave rural areas vulnerable. The AMA issued a press release in 2016 endorsing a Telemedicine Bill that had the 'potential to remove barriers to new health care delivery models' and improve access for patients with 'limited access to quality care.' The AMA spent almost $19 million lobbying the federal government.
Continued legal barriers are delaying the process, but continued push for innovative workarounds to help support telemedicine could dramatically increase patient care in rural communities. Broadband expansion is essential to providing telemedicine and quality patient care to those who need it most – in our most vulnerable areas.
COVID-19 Disclaimer 
At AB Med, accuracy is our highest priority, and everything we publish is up-to-date based on research and news at the time of release. However, due to the continually evolving nature of COVID-19, we are aware that available data changes quickly. The available data and recommendations may have changed since this article's publication. Please check the CDC, WHO, and your local health department for the most current recommendations and news. 
By: Erik McLaughlin MD, MPH and Aikaterini Papadopoulou, B.Arch