Cardiovascular Disease in Rural America
In the United States, someone suffers a heart attack every 40 seconds, and events related to cardiovascular disease kill more than one person per minute. Often, heart attack survivors suffer debilitating damage that impairs their ability to live a normal life. In addition, heart arrhythmias, leaky valves, and cholesterol-clogged arteries put patients at risk of further problems, including stroke.
Quick medical help reduces a person's chances of dying from a heart attack. In rural communities, however, resources are limited. First responders often provide basic stabilization before transporting the patient to the nearest medical facility. There, the patient is further stabilized before being sent on, either by ambulance or by helicopter, to a larger facility where there is at least one cardiologist on call.
Let's talk about Rural Heartaches
CARDIOVASCULAR

 DISEASE DISPARITIES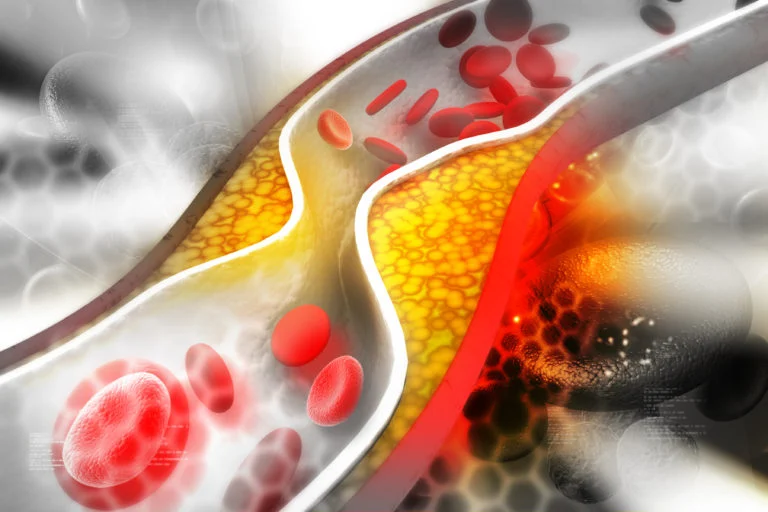 Throughout America, more people living in rural communities die from cardiovascular disease, or "CVD," than do those living in metropolitan areas. The list below, obtained from line charts provided by the Rural Health Information Hub  shows the seriousness of this disparity. The list compares, state by state, the number of deaths in 2015 from CVD per every 100,000 persons who were living in non-metro, or rural, counties to those living in metro, or urban, counties.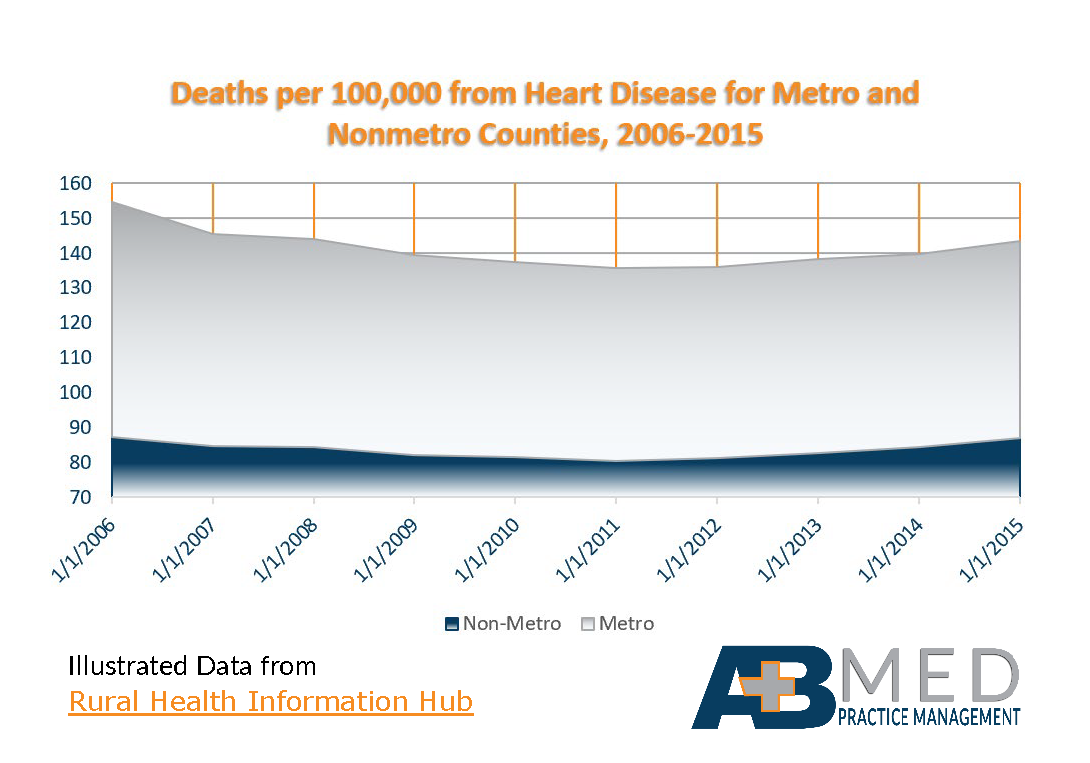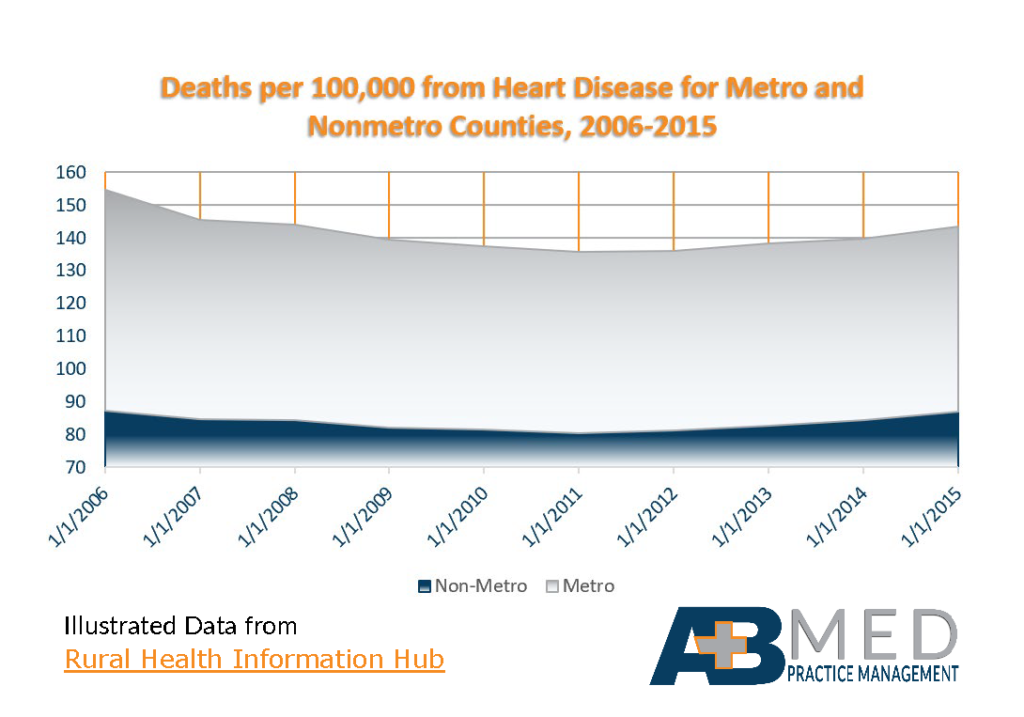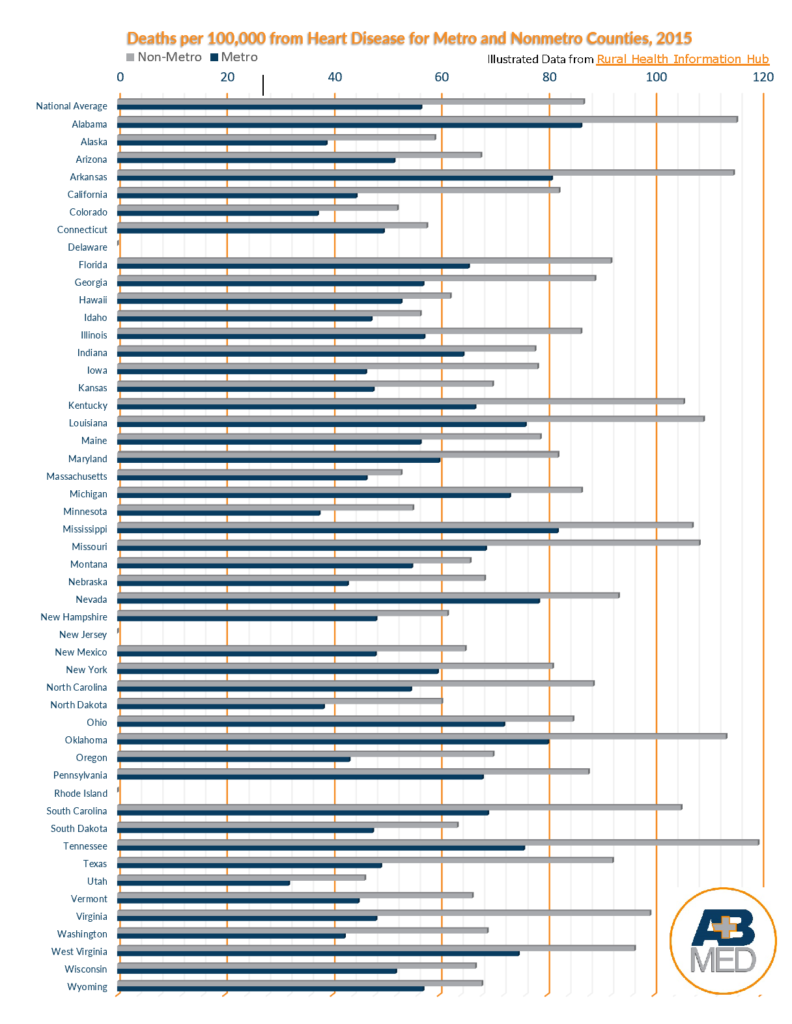 For the past 3 years I have held the position of Networking Chair on the Arizona Healthcare Executives' (AHE) Programming Committee. The most profound aspect of being in this position was witnessing how small the healthcare world is and experiencing how intertwined we all are. These, usually unknown, connections span diversity, unite healthcare sectors, link healthcare settings, and transcend job responsibilities. I've learned how networking can open up unknown job markets, foster support, inspire encouragement, cultivate relationships, and is seen as a marketable asset.
FACTORS OF CARDIOVASCULAR DISEASE DISPARITIES
The national Centers for Disease Control and Prevention, or "CDC," published an article  on February 26, 2018, entitled "Mission Possible: Addressing Health Disparities in Heart Disease and Stroke Outcomes." The article mentions the following causes of higher rates of death that occurs in rural areas as a result of cardiovascular disease: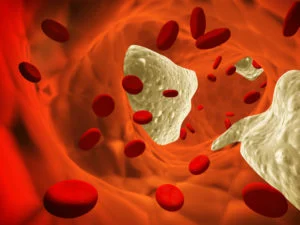 Lower incomes, reduced ability to pay for medical help
Lack of physical activity
Fewer opportunities for social supports
CDC's map depicting these disparities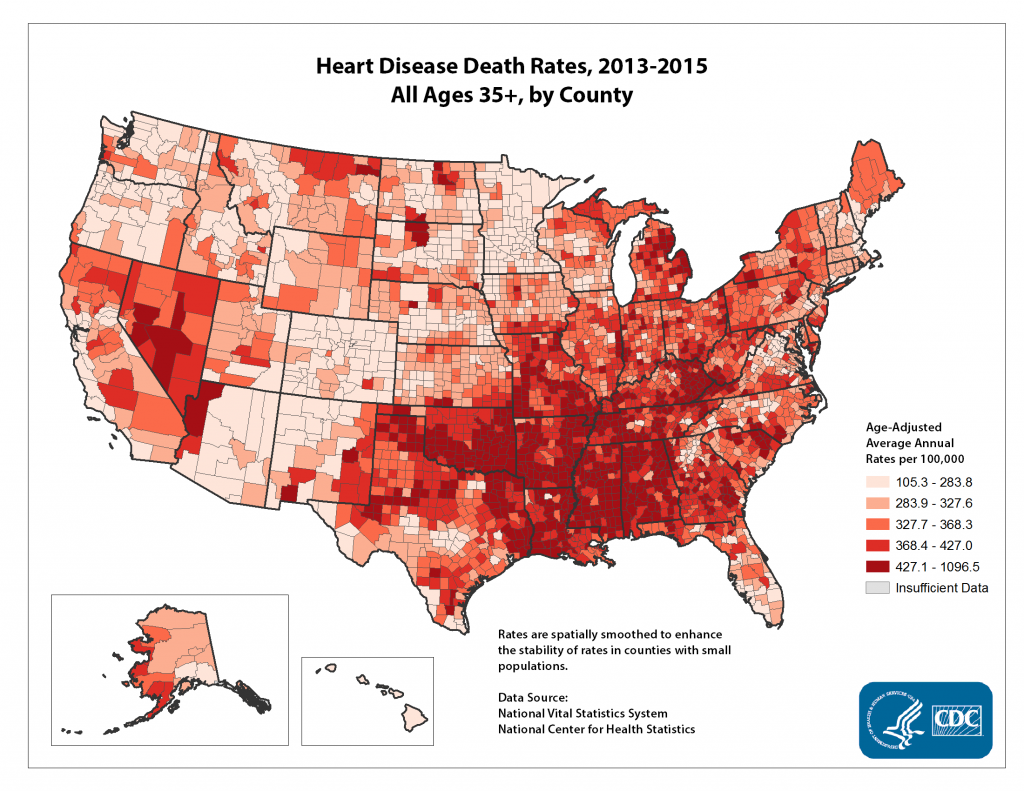 Reducing 

Inequalities 

Requires 

Teamwork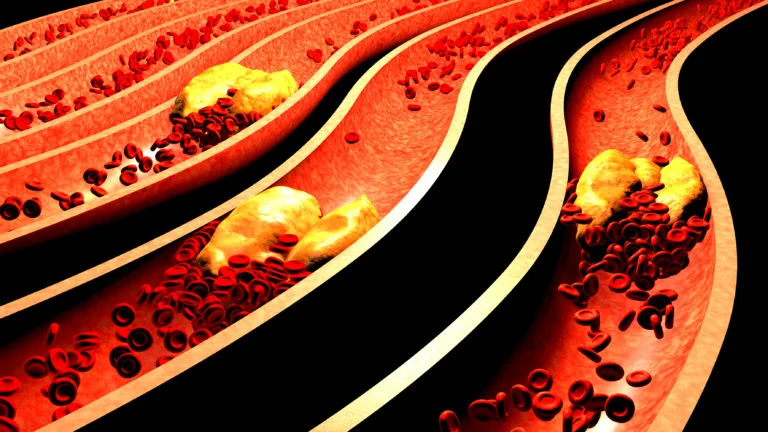 Reducing such rural health disparities requires a concerted effort by members of rural communities to address the problems involved, identify and assess risk factors before serious heart problems develop, and provide outstanding rural healthcare. At AB Med Healthcare Solutions, LLC, we wholeheartedly support the efforts of rural healthcare practice management to close the gap and provide the best care possible. 
Assessing cardiovascular risk factors can be tricky. First, not everyone agrees on what the risk factors are. Ones that often are assessed include diabetes, leisure-time physical inactivity, obesity, high LDL cholesterol, high blood pressure and tobacco use. Three that also might be considered are low serum levels of Vitamin D, thyroid dysfunction and untreated sleep apnea. 
Classical
&
Novel 
Assessments
of
CVD 
Risk
Sometimes, patients are reluctant to provide accurate information or to undergo testing. Also, test results may not provide a complete picture, one that will give the physician the knowledge needed to take appropriate action. For example, an angiogram may show the formation of blood clots rather than an artery clogged by plaque. However, it does not reveal why the blood clots exist. Resolving the problem and reducing risk may involve prescribing medication as well as determining whether vitamin supplementation or reduction is needed. Making both classical and novel assessments of CVD risk increases the likelihood of assessment accuracy.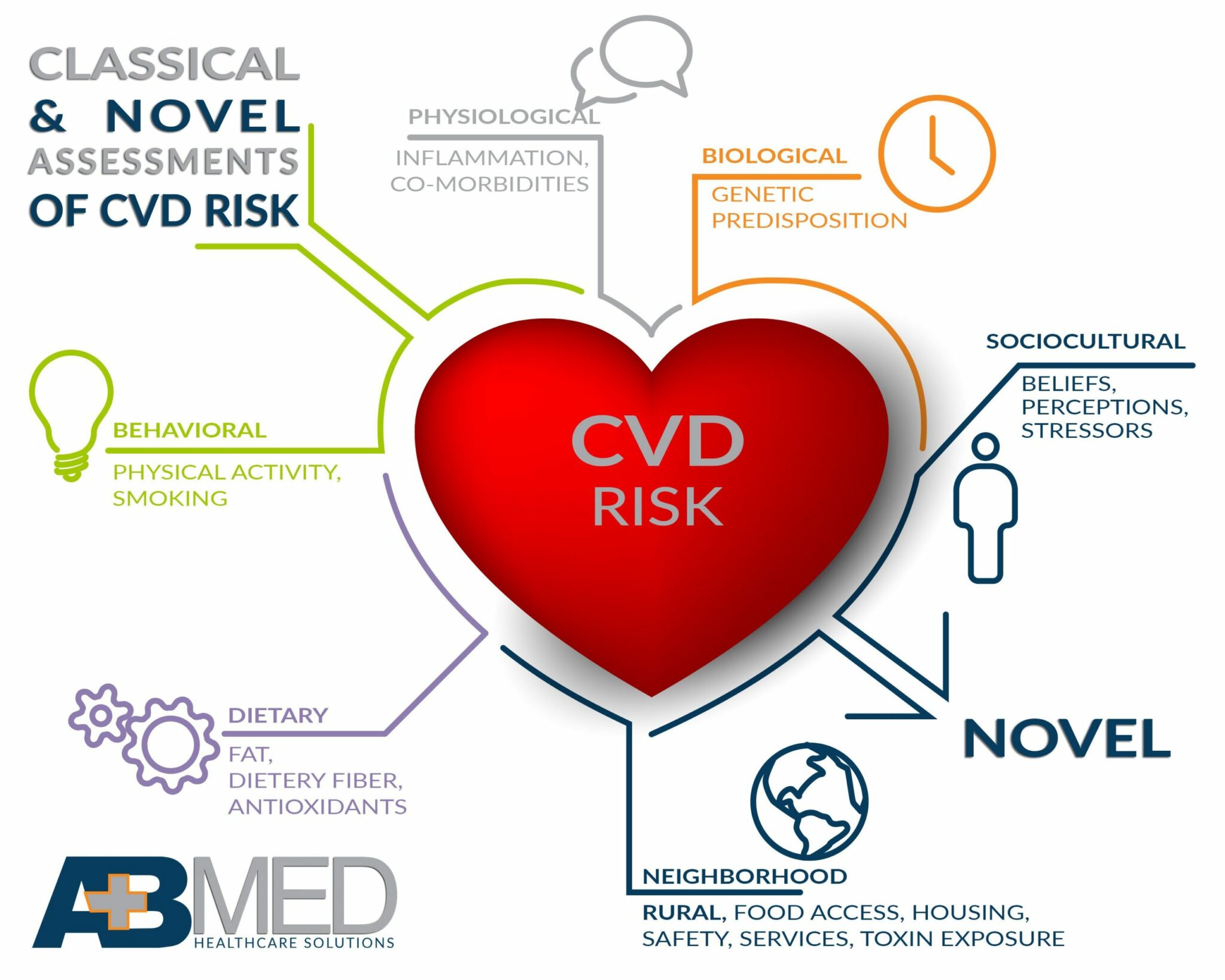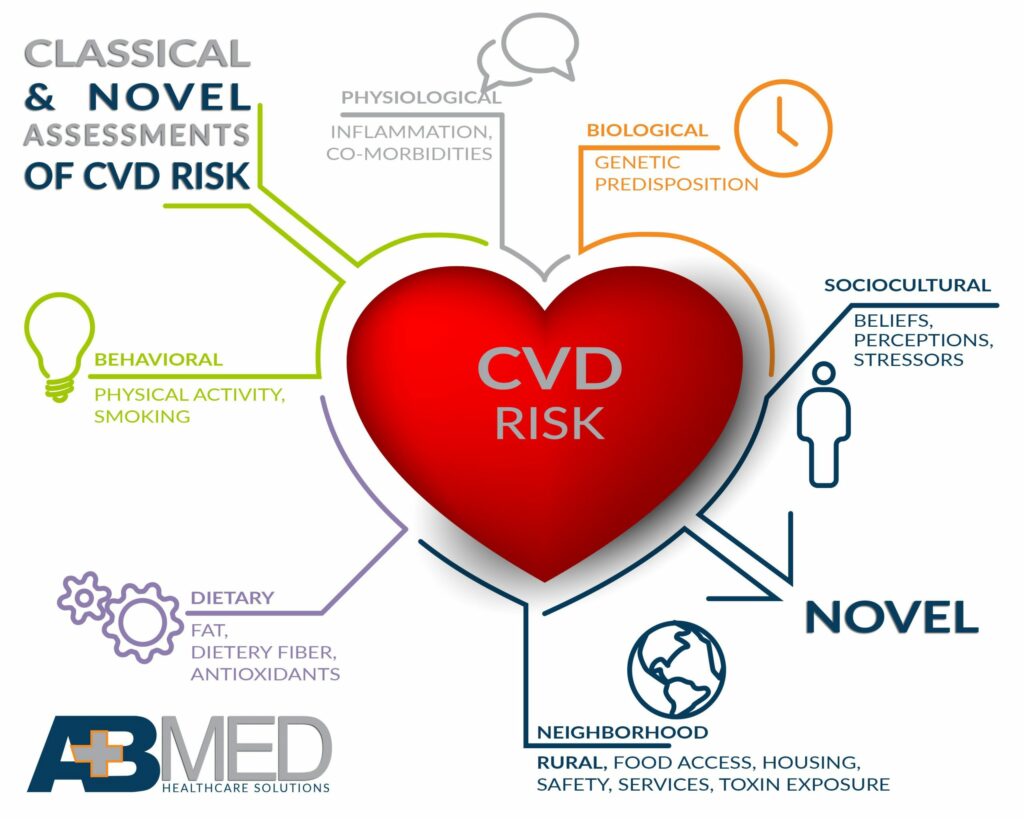 Medical practice management teams that take an active part to address the problems in our communities that contribute to a higher incidence of cardiovascular disease make a huge difference in the lives of community members and their families. Every heart attack prevented or life saved affects the lives of several others.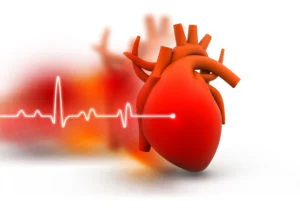 Management teams and the staff we supervise may unite with local schools, senior citizen centers and restaurants to educate the public as to the existence of locally grown foods that are healthy, ways to prepare well-balanced meals that please the taste buds, and small dietary changes that make a big difference over time. Other areas in which members of practice management have the opportunity to affect positive change include the following: 
Sponsoring events or competitions that require physical activitys
Using social media as well as local media outlets to help increase knowledge of the risk factors for heart disease
Presenting ways people can lessen their risks
 Publicizing the signs of a heart attack and the importance of getting help without delay
Holding health fairs and free clinics on heart health
Providing additional access to healthcare for those who are isolated or poverty-stricken
Providing additional access to healthcare may mean making home visits or furnishing transportation. It might involve applying for grants and researching other avenues for increased funding so that rural facilities can stay open. It also may require finding some way to keep the facility fully staffed even though qualified workers are scarce.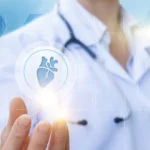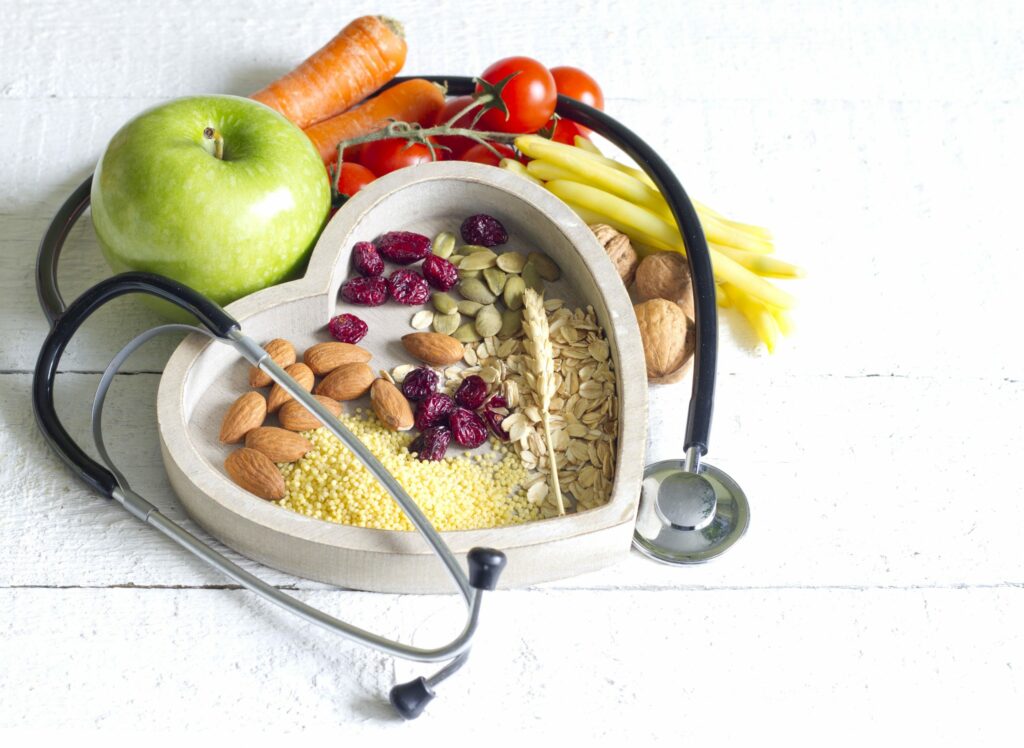 The staff at AB Med are here for you and your community. Whether you are struggling to hire and keep qualified staff, need help in clinical or administrative leadership, or would like the services of a public health consultant, we have the knowledge and expertise to fill your needs and help reduce disparities so that residents of your community can look forward to healthier hearts and longer lives. Let's Connect.
We at AB Med are excited to talk to you, contact us
Rural Health is our passion and focus
Intechopen.com: Strategies for Cardiovascular Disease Prevention in Rural Southern African American Communities; Ralphenia D. Pace, Norma L. Dawkins and Melissa Johnson; 2012 http://cdn.intechopen.com/pdfs/36934.pdf
By : AB Med Healthcare Solutions