The terms tele-health and tele-medicine are often used interchangeably, however there are distinct differences between them. Tele-health (or telehealth), is a more comprehensive term of remote healthcare services, while tele-medicine (or telemedicine), has specific focus to remote clinical services.
However, the technologies are growing so fast that even experts cannot decide on the exact definition of these terms and to make matters worse, new terms arise; with mHealth (or mobile Health), eHealth, health IT, digital health and telecare among others.
Overall, we consider tele-health to be a collection of remote healthcare services instead of one specific service.
According to the Office of the National Coordinator for Health Information Technology's (ONC) Health IT Playbook (5.3 Learn more about telehealth):
"Telemedicine refers specifically to remote clinical services." They further add:
"telemedicine refers specifically to interactive health communications with clinicians on both "ends" of the exchange."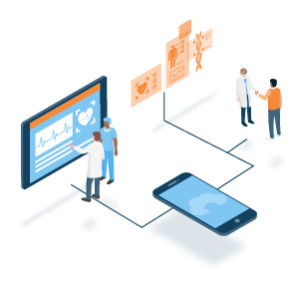 While many of these symptoms are prevalent in standard colds and flu strains, it is important to consider whether or not you may have been exposed to another individual who may be carrying the virus themselves when seeking medical attention.
According to the Health Resources & Services Administration (HRSA): "Telehealth is defined as the use of electronic information and telecommunication technologies to support long-distance clinical health care, patient and professional health-related education, public health, and health administration. Technologies include video conferencing, the internet, store-and-forward imaging, streaming media, and terrestrial and wireless communications."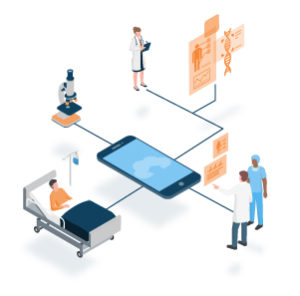 Tele-Medicine versus Tele-Health Services
When comparing Tele-Health with Tele-Medicine, the most notable distinction in services is that tele-health includes non-clinical services, as well as clinical ones.
Video conference Grand Rounds
Transmit X-rays between radiologists
Help a remote practitioner present a patient to a specialist for consultation
Tele-Medicine Services
Direct, electronic patient-to-clinician interactions
Clinician training
Administrative meetings
Continuing medical education
Today the tele-health field is progressing faster than ever before. Technological advancements as well as affordability and convenience are powering the evolution of tele-health services.
Healthcare facilities have been incorporating tele-health services with great results. The reason for this success is tele-health's ability to enhance timely access, improve quality, promote affordability and offer convenience for the facilities, the providers and the patients.
Does your facility take full advantage of the
available Tele-Health Services?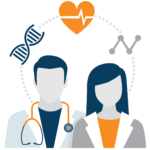 The AB Med team is here for your facility and your community. We have the knowledge and experience to help you navigate through the challenges into a successful tele-health solution. Let's Connect.
COVID-19 Disclaimer 
At AB Med, accuracy is our highest priority, and everything we publish is up-to-date based on research and news at the time of release. However, due to the continually evolving nature of COVID-19, we are aware that available data changes quickly. The available data and recommendations may have changed since this article's publication. Please check the CDC, WHO, and your local health department for the most current recommendations and news. 
By: Erik McLaughlin MD, MPH and Aikaterini Papadopoulou, B.Arch