While COVID-19 has been the most pressing health concern this year, tuberculosis is critical. The CDC recently presented data indicating a critical need to prioritize TB prevention and treatment. Economic insecurity and diminished access to healthcare could cause a setback of 5-8 years, they say. If further action is not taken to address these challenges, we're likely to see more than 6 million additional cases and more than a million additional deaths globally by 2025.
Fighting TB and COVID-19 Go Hand in Hand
Those with upper respiratory conditions like TB are already considered higher risk for COVID-19, but the ties between fighting the two diseases don't stop there. Many of those who may be most vulnerable to COVID-19 (based on current data) are also among the most impacted by TB. For example, those living with HIV are considered at higher risk for COVID-19 but also need to be assessed for higher TB risk. Delaying assessment or preventative treatment when appropriate puts those living with HIV at even greater risk—for both diseases. Additionally, other factors—such as lower screening and testing rates for TB as well as lower compliance rates with treatment can quickly endanger entire communities and allow TB to spread.
Many nations, with high TB prevelance, routinely vaccinate against Tuberculosis. As we all continue to work tirelessly to ensure successful rollout of the COVID-19 vaccine, we should also ensure that we're following up with patients regarding routine vaccines—including the TB vaccine (BCG vaccine). Lockdowns and other impacts of COVID-19 have delayed vaccine schedules and other routine care for children all over the world. Some areas even reporting explicit diversion of resources from TB vaccination programs to focus on the COVID-19 vaccine. The CDC and WHO have both condemned such diversions. However, preventing TB for children helps get us closer to eradicating the disease—and it prevents a potential comorbidity factor for COVID-19.
Of course, TB and COVID-19 share several clinical manifestations, meaning safety measures when dealing for either one must be rigorous and follow best practices. This includes use of respiratory infection control measures, sanitization of surfaces, handwashing, PPE, and careful collection and storage of all samples used.
The CDC has noted that, due to the similarities in symptoms between COVID-19 and TB, some patients may be likely to seek treatment in TB clinics rather than getting tested for COVID-19. Thus, it is crucial to both educate staff in how and when to screen for both diseases. Educating the community regarding what each illness looks like and how they can help prevent spread is another key component.

Equally crucial is the speed of differentiating between the two diseases. Since TB requires very different treatment from COVID-19, it's important that healthcare facilities can quickly and accurately differentiate between the two. However, as COVID-19 still poses substantial risk to communities, the CDC has also noted that minimizing in-person contact with TB patients undergoing treatment is also a good option. Solutions include dispensing greater numbers of medication to the patients, thus minimizing in-person contact between healthcare providers and patients. The use of video directly observed therapy (DOT) also facilites decreased in-person contact.
MDR and XDR TB are considered rare, and their numbers have been stable in the United States because of effective public health initiatives. However, Covid-19 has the potential to disrupt these efforts. Increased cases of MDR and XDR TB translate to increased mortality and morbidity numbers. This also means a disproportioned increase in the financial and time commitments required to control drug resistant TB.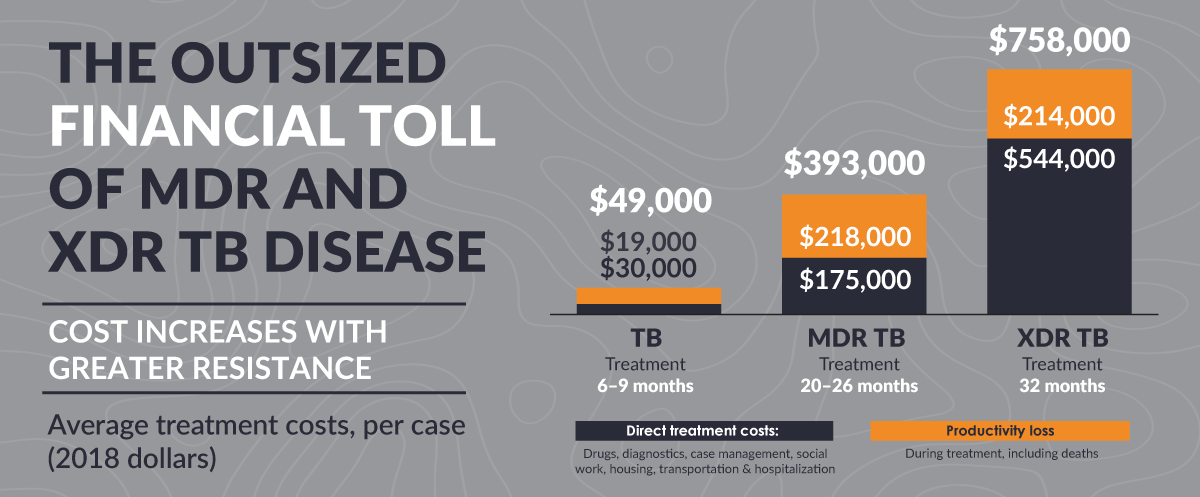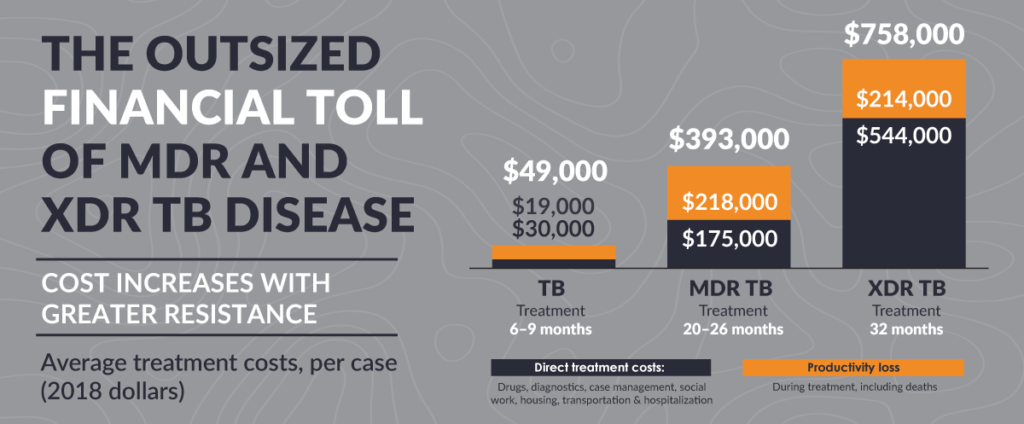 AB Med's team of world-class experts, including epidemiologists and public health specialists, are here to assist you in developing a plan to keep your staff and your community safe. From consulting on specific issues to holistic plan development, we have the tools and resources to help you develop a strategy that continues to address COVID-19 while also staying engaged in other crucial fights—like the one against TB. We'd love to talk with you today about how we can help you stop that ticking clock. Let's Connect.
COVID-19 Disclaimer 
At AB Med, accuracy is our highest priority, and everything we publish is up-to-date based on research and news at the time of release. However, due to the continually evolving nature of COVID-19, we are aware that available data changes quickly. The available data and recommendations may have changed since this article's publication. Please check the CDC, WHO, and your local health department for the most current recommendations and news. 
By: Erik McLaughlin MD, MPH and Aikaterini Papadopoulou, B.Arch